Aggregate Processing Equipment
In aggregate plant, there are usually including mineral material feeding,  conveying,  crushing, screening.
In order to design a complete sand making plant, many other optional equipments needs to equipped with.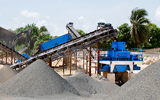 Cement Clinker Processing Crusher
The cement clinker equipment is popular in the traded of mining, building materials, chemical engineering and metallurgy.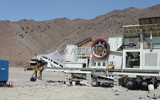 Construction waste recycling plant
How to crushing these construction waste and take full advantage of the recycling is very important.
Equipment used in coal ore mining plant includes: draglines, which remove the term given to the strata.
.

Silica Crushing Processing Equipment
Provide a variety of silica the crusher and silica milling machine according to the actual needs of the customers.