Liming Heavy Industry provide a variety of silica the crusher and silica milling machine according to the actual needs of the customers. Such as the silica processing equipment, silica production line, the silica processing apparatus, silica crushing equipment and silica grinding equipment.
In the silica crushing processing, the vibrating feeder evenly sent chunks of silica to a break (jaw crusher) for primary crushing, the coarse crushed silica by belt conveyor to the secondary crushing (counterattack crusher or cone crusher) for further crushing; silica crushing by belt conveyor sent vibrating screen for sieving, screening out of several different sizes, different specifications of silica, meet size requirements silica from finished belt rushed finished windrow conveyor; does not meet the size requirements of the silica material sent back by the belt conveyor impact crusher or cone crusher broken again, to form a closed-loop recycled many times. The product size can be combined and graded according to the needs of users, and to protect the environment, can be equipped with auxiliary processing of silica dust removal equipment.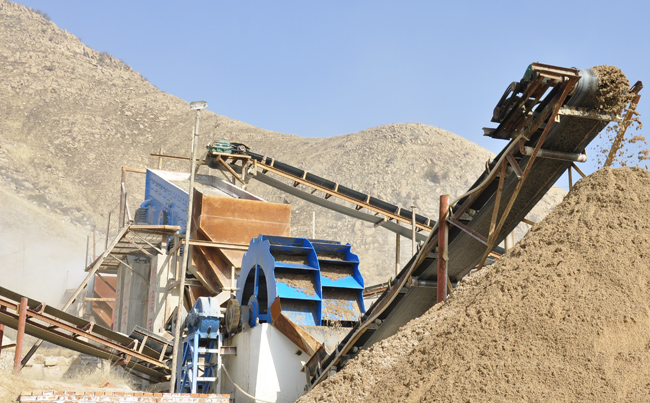 If you need more information about silica crushing equipment, the silica production equipment, silica grinding equipment, please contact our online customer service and leave your contact, our sales staff or engineers will get in touch with you as soon as possible. If we produce silica crusher or silica mill can not meet your needs, we will be feeding your specific material properties of the material, production, hardness customize your silica production line.