Aggregate processing is very important in material crushing and grinding. As we all know, aggregate is that a component of a composite material used to resist compressive stress. Such as aggregate materials used in construction, including sand, gravel, crushed stone, slag, or recycled crushed concrete.
Aggregate plant introduction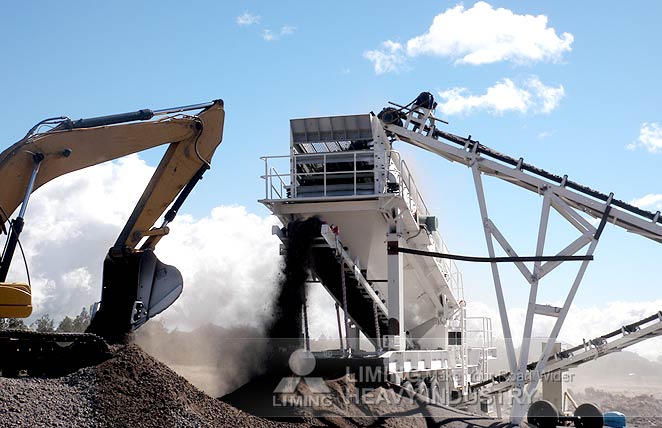 In aggregate plant, there are usually including mineral material feeding, conveying, crushing, screening and transportation. Other operations are restricted to specific subcategories. These processes include wet and dry fine milling or grinding, air classification, drying, mixing. Here are some information about equipments and how to choose suitable equipments.
Aggregates are the raw materials for construction and building. In construction industry, aggregate can be divided into two coarse type and fine type. Coarse aggregates are particles greater than 0.19 inch, but generally range between 3/8 and 1.5 inch in diameter. Gravels constitute the majority of coarse aggregate used in concrete. Fine aggregates generally are consist of natural sand or crushed stones with most particles passing through a 3/8 inch of vibrating screen machines.
Aggregate Crushing Process
The operation of aggregate crushing is the processes of dealing and processing of nonmetallic mineral materials for construction industry. Nonmetallic mineral material will be first mined and conveyed to the processing plant for further classification, or further size reduction by aggregate crushing process. In the crushing plants, how to choose and use suitable aggregate processing equipments is very important. They produce fine and even particle size for next processing stages. Aggregate crushers in the process include portable crusher, jaw crusher, impact crusher, cone crusher, roller crusher and so on.
Aggregate Processing Equipments Choice
Liming Heavy Industry is a China leading manufacturer and supplier in aggregate processing equipments. We always focus on developing new technology and create more wealth for our customers. Our aggregate processing equipments are including mineral ore mining, raw material crushing and grinding, and produce fine aggregate and coarse aggregate for different construction applications. By now, our aggregate processing equipments used in india, aggregate plant running in Africa, aggregate processing equipments sell to south America, and so on. We are waiting for your consult for more information.