Secondary crushing is a professional noun phrase which means the part for medium-fine production. It is widely used in stone crushing production line, sand making production line, and recycled construction waste disposal.
Crushing operation has single stage or multiple stage. We use single stage in crushing line. For example, some cement company produce that only use hammer break machine or impact crusher to crush limestone. Most of production line is multiple stages.We can use two stages crushing in a production line, if the raw material is less contained silicon. For example, in a common limestone production line, we can choose jaw crusher, impact crusher and vibrating screen to complete production line, due to the secondary crushing equipment is impact crusher, it has medium crush or fineness crush ability, also to shape material at the same time.
Multiple stages crushing is common, and how to choose the secondary crushing equipment is important. With right machine, the production line will more effective and spend less money. In fact, two stages crusher is enough for low hardness materials. But for higher hardness material, we have to choose cone crusher for the secondary crushing and consider multiple stages crushing production line.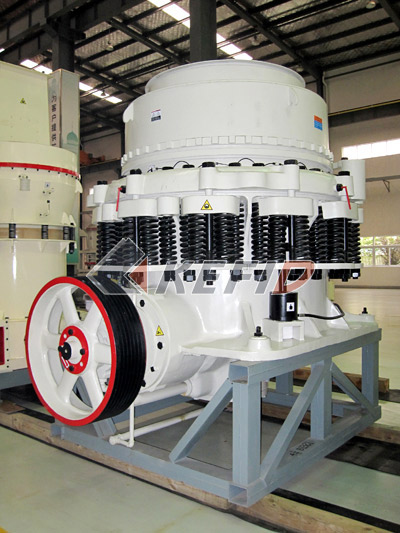 Liming Heavy Industry strives to perfect the performance characteristics of cone crusher on the basis of researching and developing the latest technology, and to improve and perfect the crushing cavity of cone crusher, and to enhance the crushing ratio have become our purpose in recent days. The application of the hydraulic cylinders can improve the automatic level, which also can realize the hydraulic protection at the same time. The design of lubrication system can effectively prolong the lifespan of cone crusher, and this machine is very easy to be operated and maintained. Click"Online Customer Service"for consultation, we will provide you with free production equipment solutions and quotes.