Cone crushers are widely used in modern building and construction, but the design of cone crusher progress has roughly 60 years remains unchanged. More reliability and higher production have been taken into consider in cone crusher machines design, but this design generally remain unchanged. The maximum change aspect of cone crusher is the improvement of the rotational speed. About fifty years ago, a 48-inch (120 cm) cone crusher can produce gravel stone of 160 tons per hour, the same size cone crusher in modern can produce about 280 tons per hour. The improvement of cone crusher processing capacity derived from the increase in speed and better grinding chamber design.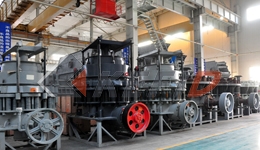 The greatest advance in cone crusher development is the application of hydraulic technology. The cone crusher hydraulic system can protect against non-smash items into the crushing chamber. For example, iron and steel can cause a large area of the cone crusher damage, and caused more cost consumed in the production. The progress of the hydraulic system greatly reducing downtime and improve the using life of cone crusher machines. So the hydraulic cone crushers are gradually get quarry site customers' favor, such as cone crusher in China, cone crusher in India, cone crusher in Africa, cone crusher in South America, etc.
Recently, laminated technology is applied to the design of the cone crusher at home and abroad. Most cone crusher manufacturing or company have made remarkable research and develop the modern high-energy cone crusher which set of high-wobble, optimizing the cavity shape and reasonable stroke in one body. Kefid is a China leading cone crusher manufacturing experts, its hydraulic cone crusher, spring cone crusher, multi-cavity cone crusher are all use these technology and widely used in stone crushing or ore broken industry.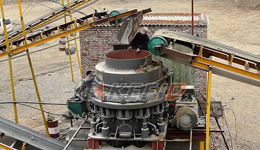 Some developed industrial countries have invested a lot of money in research and development of cone crushers. During about five decades, the development of cone crusher has been entered into a comprehensive application and process improvement stage from material preparation and performance of the development phase. Countries that attach importance to the cone crusher development have gotten the benefit. In future, the cone crusher technical development and cone crusher application still has vast overseas market.
Information of cone crusher:
Cone crushers  are the important crushing machines in stone crushing industry. China Kefid company is a leading manufactuer in cone crusher design and making with over 20 years experience.  We have four types cone crusher: CS Cone Crusher, HC Cone Crusher, HP Cone Crusher and Spring Cone Crusher, which are widely used to crush various mineral stones and bulk materials to medium size.