Mining gold from gold ore is one of the hardest ways to get gold, but it can the most rewarding for gold ore processing enterprise.To extract the gold from gold ore, customers need to crush gold stone into a fine dust. Then use other equipments to process gold ore dust.
  Liming Heavy Industry is a processional gold mining equipment manufacturer.Gold crusher is  used as the primary crusher for crushing gold ore in gold ore crushing industry. Jaw crusher is the most used gold mining machine for crushing ore.Our customer from Malaysia chose us to provide them with gold ore crushing solutions and equipment.According to our customer's requirements,our engineers equipped Vibrating Feeder GZD960X3800, Jaw Crusher PE500X750, Impact Crusher PF1010, Vibrating Screen 2YZS1548 and Belt Conveyor according to our customer's requirements for them.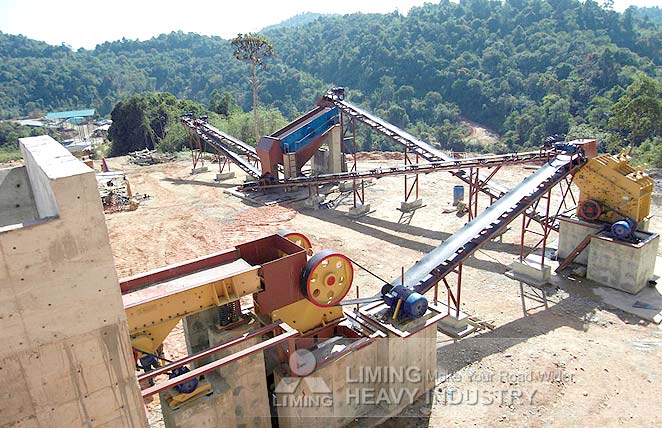 This is the evaluation from customer: I have high demand towards the final products, so I visited many companies before buying LIMING equipment. So many days actual running of equipment shows that it's a wise decision, I am satisfied with its low failure rate, high reliability, and easy maintenance.
  If you want to know more,please click and start an online free chat service.