Mobile crushing plant is a new type of crushing machines, which is designed according to customers' reqirements. Kefid mobile crushing plant have five types, they are Crawler Mobile Crusher, Mobile Jaw Crusher, Mobile Cone Crusher, Mobile Impact Crusher and Mobile VSI Crusher. The capacity of them are from 50 to 500 ton per hour. We can also design the mobile crusher according to your requirement.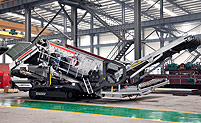 Crawler type mobile crushing and screening station is of high cost performance, reliable & beautiful structure. Crawler Mobile Crusher's technology is as advanced ……
Mobile jaw crusher is mainly used in metallurgy, chemical industry ,building materials, hydroelectric power and material processing that often requires ……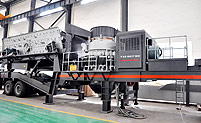 Mobile Cone Crusher is another kind of mobile crushing unit, mainly to satisfy different requirement of final products. Cone crusher can produce much harder and fine ……
Mobile Impact Crusher
Mobile impact crusher crushing station is mainly used in the industry of metallurgy, chemical, building materials, water power station which needs to change working site …….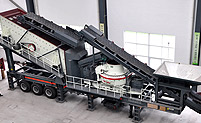 Mobile VSI Crusher
Mobile VSI Crusher is widely used on highway & bridge construction, metallurgy, energy and so on, carrying crushing and screening work. The advantages of mobile ……