Mining gold from gold ore is one of the hardest ways to get gold, but it can the most rewarding for gold ore processing enterprise. Kefid provide you with best gold mining plan for customer, we also choose suitable equipments and design best gold ore mining flow and gold ore processing plant scheme for global customer.
Gold Ore Mining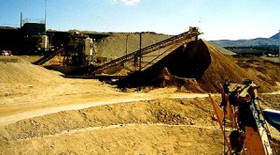 Usually, gold is often found in quartz reefs in the ground. So gold ore mining often leads a miner underground, or alternative requires large holes dug to access the gold from the surface.  The reefs or veins of gold bearing mineral are associated with fault lines and volcanic activities, where mineral rich liquids are forced up from the bowls of the earth. The quartz must be crushed and big crushing plants were set up to accomplish this great work, the first of which were powered by steam or water. Today electricity and oil powered hydraulics are used. Once the mineral is crushed to a powder the gold is then extracted. This has often meant using chemicals such as cyanide and mercury to absorb the gold before it is later separated off
Gold Ore Crushing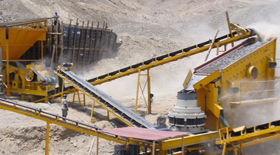 To extract the gold from gold ore, customers need to crush gold stone into a fine dust. Then use other equipments to process gold ore dust. Kefid is a processional gold mining equipment manufacturer. Gold crusher is also used as the primary crusher for crushing gold ore in gold ore crushing industry. Jaw crusher is the most used gold mining machine for crushing ore. Small capacity jaw crusher is widely used in crushing gold ore. Gold mobile crusher is the newly type of gold mining machine for gold crushing. kefid can offer the high efficient and low cost project plants for the client. Gold ore mobile crusher is the best choice as a gold mining machine. It is easy to operate and easy to move from one gold mine to another one.
Gold Ore Grinding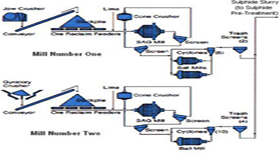 Gold ore grinding process plays an important role in gold ore mining if customers want to deep processing gold ore. The gold ore grinding mill will grind ore minerals into fine powder or ultrafine powder so that the leaching and smelting process can go smoothly. Ball mill always the best choice in gold ore grinding. Kefid company has been amongst the pioneers for many years in the design and application of gold ore crushing and gold ore grinding. There are two kinds of ball mill, grate type and overfall types due to different ways of discharging material. Customer can choose a suitable one according to different requirement. Need more technical support, please start an online free chat service.