This year, Kefid mode have got peer company's good praise. They visit kefid group and see the whole manufacturing plant, office, entertainment company, and so on. All od these have give the visitor a deep impression. They all said that Kefid is the navigator in the mining industry and internation business area.
During the visit, they were deeply impressed by the modernization of the manufacturing plant, the state-of-the-art equipment production line, the warm atmosphere of the office and meeting environment as well as a professional business reception team for the visitors. After the visit, the mission were invited to have a conducted in-depth exchanges. Kefid introduced "6S management", "e-business models",  as well as decision-making management model to visitors.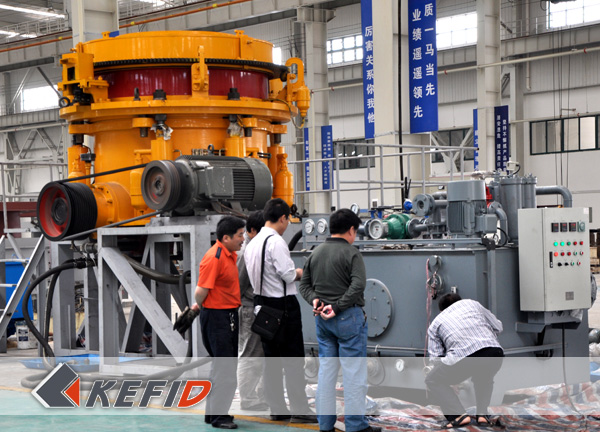 As for why they chose Kefid as the key enterprises to learn, the tour official said, "kefid machinery is remarkable in mining industry .Its e-business center is known as Whampoa Military Academy. Besides its advanced management models, business models contribute a lot to its success also."
Keeping the business philosophy of "open, compatible", kefid has taken concrete actions to promote exchanges and cooperation within the industry to create a mutually beneficial and win-win market atmosphere. Kefid's people believe that leading the industry to move forward for more quality products are meaningful and responsible.